Posts for: June, 2016
By Transcendental, LLC
June 15, 2016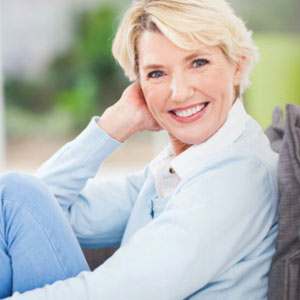 In an ideal situation, you would transition from a missing tooth to a permanent replacement with as little time in between as possible. Unfortunately, reality can intrude on the best of intentions.
For example, dental implants are one of the best ways to regain the form and function of a lost tooth. They are, however, initially expensive, especially if you're replacing multiple teeth. Your financial ability may force you to wait — which means you need a solution now, if only temporarily.
Fortunately, a removable partial denture (RPD) could be the temporary solution you're looking for. There are various kinds and all quite affordable; one of the more versatile is a flexible version made of a form of nylon. Due to its thermoplasticity, the nylon is quite pliable when heated and can be easily molded into a denture base with attaching prosthetic teeth. They're comfortable to wear and attach to the remaining teeth at the gum line with flexible, finger-like clasps.
 RPDs are designed as a transitional replacement between tooth loss and a permanent restoration such as implants, bridges or permanent dentures. Their light weight, comfort and affordability also make them tempting to consider as a permanent replacement.
They do, however, have some drawbacks that make them less desirable for long-term use. They weren't designed for relining or repair, so such efforts can be difficult. The clasp holding them in place may also trap food and bacteria that increase the risk of dental disease to the gums and remaining teeth. You can minimize some of these weaknesses by properly cleaning and maintaining the RPD, and taking them out at night to inhibit the growth of bacteria while you sleep.
Mainly, though, you should primarily consider a RPD as a temporary bridge between lost teeth and a permanent restoration. To that end, we'll work with you to develop a treatment and finance plan that will help you achieve a more permanent and satisfying restoration.
If you would like more information on teeth replacement options, please contact us or schedule an appointment for a consultation. You can also learn more about this topic by reading the Dear Doctor magazine article "Flexible Partial Dentures."
By TranscenDental
June 09, 2016
Have you been considering veneers to improve your smile? This popular cosmetic dental procedure is the preferred method of completely making over someone's smile. At TranscenDental in Clifton, NJ, Dr. Toan Bui is happy to offer Lumineers, a brand of dental veneers that takes the process and the results to the next level. Learn more about these amazing restorations here.
What are Lumineers?
Lumineers are a specialized brand of dental veneers offered by your Clifton cosmetic dentist. They are thin, translucent, tooth-shaped sections of reinforced porcelain that fit directly over your natural teeth, enhancing the color and masking any imperfections like chips, cracks or abnormal shapes.
What makes Lumineers different?
With a width of only 0.2 millimeters, Lumineers are ultra-thin compared to other dental veneers. Their small size makes the the biggest difference; Lumineers are a "no prep" restoration. This means that there's no need for your cosmetic dentist to remove any enamel from your natural teeth, making the placement of Lumineers easy and the restorations completely reversible or easily altered. There is also no pain or sensitivity associated with the placement and no downtime or recovery period.
How do I take care of Lumineers?
Another attractive aspect of Lumineers is their ease of care. Brushing, flossing and staying current on checkups with your Clifton cosmetic dentist at TranscenDental will keep your Lumineers beautiful and functional for many years to come. Dr. Bui also reminds his patients that regardless of the dental work you've had done, it is very important to remember not to bite down on excessively hard foods, such as ice or candy, and never use your teeth as "scissors" to tear or break anything. Lumineers are designed to be very strong but should not be subject to undue pressure.
If you'd like more information about Lumineers, contact TranscenDental in Clifton, NJ to set up a consultation with Dr. Bui. We look forward to helping you achieve a brand new and beautiful smile!