Posts for tag: veneers
By Transcendental, LLC
January 15, 2019
If you look in the mirror and see a tired, worn, misaligned, or discolored smile, you may benefit from cosmetic dentistry. This facet of dentistry allows you to pick and choose how you want your smile to appear, alter your look, and give yourself the chance to feel great about the way you look. Find out more about cosmetic dentistry and what it can do for you with Dr. Toan Bui at Transcendental in Clifton, NJ.
What are some common cosmetic dentistry procedures?
Teeth Whitening: Teeth whitening is a popular solution for people with discolored or yellowed teeth. The treatment usually takes less than an hour and can lift the color of your teeth by up to ten shades.
Veneers: They are a porcelain dental restoration which your dentist attaches to the front surface of the tooth. Veneers are versatile, achieving anything from repairing a small chip to overhauling your entire smile for a totally new look.
Lumineers: While veneers require preparation of the teeth, Lumineers are a non-invasive option to change the appearance of your smile used in the same way as dental veneers.
Cosmetic Bonding and Contouring: Cosmetic bonding uses composite resin materials molded directly onto the surface of the tooth to change its appearance. Contouring goes hand-in-hand with bonding and is used to reshape the bonded tooth.
Cosmetic Dentistry in Clifton, NJ
Cosmetic dentistry can transform your smile. If you think you can benefit from a cosmetic procedure, you should consult with your dentist to ensure that this is the best course of treatment for you. A good candidate for cosmetic dentistry has no teeth decay or gum disease and has a great at-home oral care routine to ensure their teeth remain healthy and clean.
For more information on cosmetic dentistry or how it can help you, please contact Dr. Toan Bui at Transcendental in Clifton, NJ. Call (973) 458-9899 to schedule your appointment with Dr. Bui today!
By Transcendental, LLC
October 08, 2018
Would your smile look much better if you didn't have that little chip or other imperfection? Veneers can help you enhance your appearance, and if you are interested in them, Clifton, NJ, cosmetic dentist Dr. Toan Bui is the man you need to see.
What Are Veneers?
Veneers improve your teeth by concealing minor flaws in your tooth enamel. The thin porcelain shells are attached to the front surfaces of your teeth with dental cement. During your first veneer appointment, your Clifton cosmetic dentist will remove a tiny amount of enamel to ensure a perfect fit. He'll also make an impression of your teeth which a dental laboratory technician will use to create your custom veneers. At your second appointment, your dentist will temporarily apply the veneers with water or glycerin and make any necessary adjustments before attaching them.
Are Veneers a Good Choice for Me?
Veneers are an excellent option for many cosmetic issues. In addition to covering chips in teeth, they're also used to conceal other imperfections, such as uneven surfaces and small cracks.
Is one of your teeth darker than the others? The problem can occur due to childhood use of tetracycline, an injury to the tooth, or a dental procedure. Your new veneer will match the color of surrounding teeth, improving the appearance of your smile. Stain-resistant veneers also offer an alternative to teeth whitening treatment, as you'll be asked to choose the degree of whiteness your prefer. Your dentist can make the veneers look even whiter by selecting lighter-colored dental cement.
A single crooked or twisted tooth can ruin the symmetry of your smile. Applying a veneer completely changes the shape of your tooth, helps it blend into your smile, and can also lengthen short teeth (if desired). Additionally, gaps between teeth can be hidden with dental veneers, though larger gaps may require orthodontic treatment.
How Will I Care for My New Veneers?
Brushing and flossing your teeth will keep your veneers in good shape. Although you will need to avoid abrasive kinds of toothpaste, as they may scratch your new smile.
If you are interested in veneers, please call Clifton, NJ, cosmetic dentist Dr. Toan Bui at (973) 458-9899 to schedule an appointment today!
By Transcendental, LLC
July 09, 2018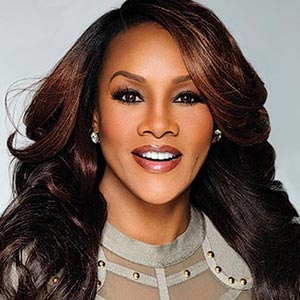 What's an actor's most important feature? According to Vivica A. Fox, whose most recent big-screen role was in Independence Day: Resurgence, it's what you see right up front.
"On screen, your smile and your eyes are the most inviting things that bring the audience in" she said. "Especially if you play the hot chick."
But like lots of people, Vivica reached a point where she felt her smile needed a little help in order to look its best. That's when she turned to a popular cosmetic dental treatment.
"I got veneers years ago," Ms. Fox told Dear Doctor magazine in a recent interview, "just because I had some gapping that probably only I noticed."
What exactly are dental veneers? Essentially, they are thin shells of lustrous porcelain that are permanently attached to the front surfaces of the teeth. Tough, lifelike and stain-resistant, they can cover up a number of defects in your smile — including stains, chips, cracks, and even minor spacing irregularities like the ones Vivica had.
Veneers have become the treatment of choice for Hollywood celebs — and lots of regular folks too — for many reasons. Unlike some treatments that can take many months, it takes just a few appointments to have veneers placed on your teeth. Because they are custom made just for you, they allow you to decide how bright you want your smile to be: anywhere from a natural pearly hue to a brilliant "Hollywood white." Best of all, they are easy to maintain, and can last for many years with only routine care.
To place traditional veneers, it's necessary to prepare the tooth by removing a small amount (a millimeter or two) of its enamel surface. This keeps it from feeling too big — but it also means the treatment can't be reversed, so once you get veneers, you'll always have them. In certain situations, "no-prep" or minimal-prep veneers, which require little or no removal of tooth enamel, may be an option for some people.
Veneers aren't the only way to create a better smile: Teeth whitening, crowns or orthodontic work may also be an alternative. But for many, veneers are the preferred option. What does Vivica think of hers?
"I love my veneers!" she declared, noting that they have held up well for over a decade.
For more information about veneers, please contact us or schedule an appointment for a consultation.