Posts for tag: dental visits
By Transcendental, LLC
April 19, 2021
If you wait for a toothache to visit your dentist, you are putting your smile in danger. If you have an impeccable dental hygiene routine and suffer no visible cavities you may think you are exempt from them altogether.
The recommended schedule is two checkups every year for most people. These checkups will include dental cleanings and overall prevention against decay. If you would like to learn more please reach out to your Clifton, NJ, dentist Dr. Toan Bui of Transcendental.
Battle Against Plaque
When you go to your doctor because a deep cavity is making it difficult to eat, or maybe even sleep if it hurts enough, the reason for the cavity is usually due to a buildup of plaque. More specifically, the bacteria that live amid the plaque and tartar, and feed on the sugary foods and drinks we consume. They expel acids that will wear away the protective enamel on your teeth, causing decay. They can also damage gums, eventually leading to gum disease, which can threaten the structures of your mouth that support your teeth.
Daily brushing and flossing are what's recommended to keep plaque in check because it builds up again on our teeth every day. But no matter how diligent we are with our cleaning there are often areas that we cannot reach. This is particularly relevant if your teeth are bunched very close together or if you have gaps where food particles can become trapped.
The good news is that professional dental cleaning can remove all this hidden plaque and even the hardened tartar. It can often even reverse gum disease while in its early stages.
Dental Checkups in Clifton, NJ
Dental checkups are not simply about dental hygiene, although that is very much a priority when it comes to prevention. During a visit, your dentist will examine your entire smile to keep tabs on your progress and to better anticipate any potential complications and treat them early. A filling today saves you from a possible root canal, or something more invasive, in the future.
Make an appointment today with Dr. Bui of Transcendental in Clifton, NJ, by dialing (973) 458-9899.
By Transcendental, LLC
June 14, 2019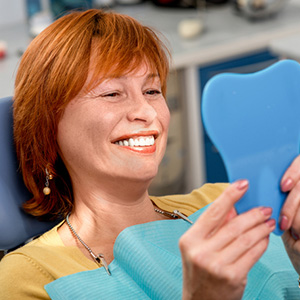 Facing extensive dental treatment can be stressful—and even more so when you realize what it will cost. It's a hard fact of life, but some dental work can be expensive.
The good news, though, is that it's possible to keep your costs at a manageable level, even with limited finances. And your best first step is to become proactive with dental care now, before problems appear or get worse.
There are good reasons for making room in your budget for regular dental cleanings and checkups: for one, dental cleanings coupled with your own daily hygiene help keep bacterial plaque, the main cause of dental disease, from causing gum disease or damage to the tooth surfaces. And seeing us regularly makes it more likely we'll detect a problem before it inflicts too much harm.
Regular visits are also important for establishing a relationship with us. As we become more familiar with you and your own individual risk factors for dental problems, we can then develop a treatment strategy to minimize those risks or take action to decrease their impact.
The latter point has direct bearing on the financial side of your care. It's tempting to postpone a recommended treatment for a mild to moderate issue because of the expense. But receiving treatment now could save you from major expense later.
Perhaps, though, you're actually facing that major expense now and the full weight of what it will cost is bearing down. Even in this situation, you may actually find there are less expensive ways to deal with the problem, at least temporarily until you can afford a more permanent solution.
For example, if you've lost a tooth or have had it extracted, you may be able to opt for a partial denture or similar less costly restoration—at least for the time being. Eventually, when you're prepared financially, you can replace it with a dental implant or another permanent restoration. In the meantime, you're able to regain a reasonable level of dental health.
The key is to invest in your teeth and gums now whatever their state of health. The efforts you make today could save you from a greater health and financial burden tomorrow.
If you would like more information on managing your dental care and its costs, please contact us or schedule an appointment for a consultation.