Posts for: February, 2019
By Transcendental, LLC
February 14, 2019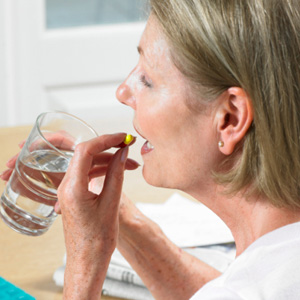 Saliva is a true workhorse among bodily fluids — it breaks down food for digestion, keeps harmful bacteria in check and neutralizes acid that is destructive to tooth surfaces. So when saliva flow is chronically diminished, it's more serious than the uncomfortable feeling of "dry mouth" — it can have a detrimental effect on your overall health.
It's normal to experience temporary mouth dryness: in the morning (because saliva flow slows during sleep), when we're under stress, or after smoking or consuming certain foods and beverages like onions or coffee. But chronic dry mouth ("xerostomia") is different — the mouth remains dry for extended periods, leading to problems like tooth decay caused by inadequate acid neutralization.
Medications are one of the most common causes for xerostomia. According to the Surgeon General, there are over 500 medications — both prescription and over-the-counter — that can cause it, including antihistamines, diuretics and antidepressants. Radiation or chemotherapy used for cancer treatment may also cause dry mouth, sometimes permanently. There are also systemic conditions that affect saliva flow like diabetes, Parkinson's disease, cystic fibrosis, and many autoimmune diseases.
Treating chronic dry mouth will of course depend on the underlying cause. If drug-related the first approach should be to find a substitute medication that won't as readily cause reduced saliva flow. If that's not possible, then it's helpful to drink more water when taking the medication (a few sips before and a full glass afterward). You can also cut back on caffeinated, acidic or sugary foods and drinks as well as alcohol, and refrain from tobacco use.
A saliva stimulant might also help. Besides prescription medication, there are other products like xylitol, a natural alcohol sugar found in chewing gum, toothpaste or rinses, that help increase saliva flow — and xylitol also inhibits the growth of decay-causing bacteria.
The most important thing for chronic dry mouth is maintaining consistent daily hygiene through brushing and flossing and regular dental cleanings and checkups. Helping to increase your saliva flow and making every effort to prevent dental disease will help keep this condition from harming your teeth and gums.
If you would like more information on the causes and treatment of dry mouth, please contact us or schedule an appointment for a consultation. You can also learn more about this topic by reading the Dear Doctor magazine article "Dry Mouth."
By Transcendental, LLC
February 04, 2019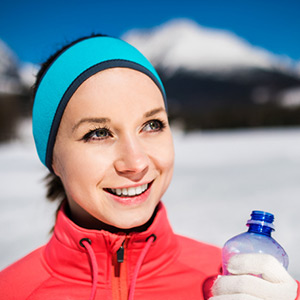 Whether you live in the snow belt or the sunny south, the winter season often means a change in the weather. In many places, the sun isn't as strong and cooler temperatures bring relief from the summer's heat. Yet even though it may be chillier outside, your body's need for hydration is the same as it was in the summer—and a lack of proper hydration can be bad news for your oral hygiene.
Everyone knows we need to drink plenty of water every day to stay healthy. It's important for good oral hygiene because water is the major component of saliva, which fights bacteria and helps neutralize the acids that cause tooth decay. Water also keeps the soft tissues of the mouth moist and healthy, and helps fight bad breath. In many communities tap water is fluoridated, which offers proven protection against cavities.
But in the middle of winter, fewer people carry around bottles of cold water for refreshment—and that's a shame, because we need it just as much! While indoor (and outdoor) air is often drier in winter, your body continues to lose water in the same ways. And if you keep up a healthy exercise routine (like jogging, snow sports or backyard fun and games), you still need plenty of hydration. An ice-cold glass of water may not be as appealing in January as in July…but it's just as important.
Of course, the water you drink doesn't have to be freezing cold to do its job. Hot tea (especially herbal tea) can be a healthy option for wintertime hydration. So is plain water without ice. Fruits and vegetables also contain lots of water, plus vitamins, fiber, and many more substances that are good for your body.
But there are some drinks you should avoid—or at least take in moderation. Regularly drinking coffee and tea can stain your teeth, and excessive caffeine may have negative health effects. Consuming alcoholic beverages can cause dry mouth, and may increase the risk of oral cancers. And, of course, drinks that contain sugar (including soda, some juices, and many coffee and hot chocolate beverages) are linked not only to tooth decay, but to other health problems as well.
And whatever the season, don't forget to come in to the dental office for regular checkups and cleanings. We can remove the sticky tartar that clings to your teeth and may cause tooth decay and other problems. We will also perform a complete dental exam, evaluate your oral health and help resolve small problems before they turn into big headaches (or toothaches). Working together, we can help you enjoy the benefits of good oral hygiene all though the year.
If you would like more information on oral hygiene, please contact us or schedule a consultation. You can learn more by reading the Dear Doctor magazine articles "10 Tips For Daily Oral Care at Home" and "Think Before You Drink."